Oro Valley Restaurants Reviews
Tips On Oro Valley Restaurants With Descriptions & Reviews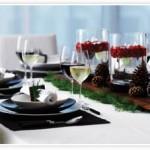 Oro Valley Restaurants can be found in many locations across Oro Valley AZ.. Great Oro Valley Restaurants can be found throughout the Town of Oro Valley. There isn't a "restaurant row" in Oro Valley. Oro Valley restaurants offer many cuisines and styles of food.
Oro Valley restaurants include every thing from small local eateries to Fine Dining. We haven't tried them all, but we have check off a many on the long list of places to dine.
For those interested in "fine dining" in Oro Valley, we especially like Harvest.  You can sit on the patio or take a table in the main dining room.  No matter the location the food and services is always a great experience.
Other "upscale" dining would include Anthony's, Flemings Steak House, Acacia located in the foothills and Cayton's at the Ritz Carlton in Dove Mountain.   Jax Kitchen a smaller intimate spot in Oro Valley should also be on the list.
Good Mexican Food in Oro Vallley is a way of life. Some notable places include El Charro Cafe. El Charro serves traditional Mexican food at their location just off Oracle Road and south of Magee. El Charro has multiple locations in Tucson. The original is located in downtown Tucson.
Here are Oro Valley restaurants reviews for some favorite dining spots;
We offer the following comprehensive list of Tucson Restaurants for consideration.
Tucson boasts over 2,000 restaurants serving any cuisine you want.  From casual dining to elegant settings Tucson has them all.   Needless to say, Mexican food is prevalent in Tucson. There are more than 150 eateries serving up mostly Sonoran fare.  We trust you will find your special place – OR places – to dine in Tucson!
Looking for Tucson Real Estate Brokers And Top Tucson Realtors to work with? We Can Help!
Questions about the Tucson Real Estate Market or Tucson Homes for Sale? Call Us 520 940 4541 OR submit our CONTACT FORM and we will get right back to you!