Olive Garden Oro Valley Arizona
There Are Four Olive Garden Restaurants In Tucson With One Olive Garden Oro Valley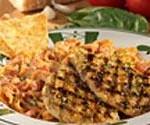 Olive Garden Oro Valley AZ restaurant is one of four Olive Garden locations in Tucson. Each Olive Garden Tucson restaurant is committed to providing genuine Italian dining.
Olive Garden Oro Valley has a open dining area and friendly atmosphere. Tucson Olive Garden restaurants strive to create a family "gathering" experience.
The food and setting of the Olive Garden Oro Valley AZ comes directly from the Italian way of life. Tucson Olive Garden restaurants strive to replicate the Italian culture from a cordial reception to the presentation of the food.
To maintain true old world Italy food, the Olive Garden chain has established the Olive Garden Culinary Institute of Tuscany. The institute is located on the grounds of the Rocca delle Macie winery near Siena Italy.
Additionally, Olive Garden has created an Italian Chef Council. The council brings together Italian chefs to meet and collaborate with the lead chefs at Olive Garden.
There are a lot of restaurants in Tucson and Olive Garden holds its own in the crowd. The staff is friendly, prompt and accommodating. Food is consistent and pricing is reasonable.
On the downside, the Olive Garden Oro Valley restaurant is not the place to start your diet. This is the place for pasta, bread and other Italian dishes. Enjoy the meal and start the diet tomorrow!
There are four Olive Garden Tucson restaurants to choose from;
Olve Garden Oro Valley At the Oro Valley Marketplace
11905 North Oracle Rd
Oro Valley, AZ 85755
(520) 544-3690
MAP
Tucson – Broadway
5410 E Broadway Blvd
Tucson, AZ 85711
(520) 790-5787
MAP
Tucson Mall
300 W Wetmore Road
Tucson, AZ 85705
(520) 292-1077
MAP
Tucson – Irvington
1213 West Irvington Road
Tucson, AZ 85714
(520) 434-0789
MAP
All Olive Garden restaurants in Tucson have the same hours of operations.
Sunday thru Thursday – 11:00 AM to 10:00 PM
Friday And Saturday  – 11:00 AM to 11:00 PM
Moving to Tucson AZ or considering Tucson AZ as a winter retreat? We can help. Give us a call at 520 940 4541 Or submit our Contact Form and we will get right back to you.