The Great American Playhouse In Oro Valley AZ –

CLOSED 11/2015



For Top Notch Entertainment Go To The Great American Playhouse Oro Valley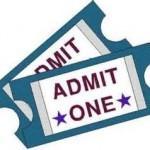 The Great American Playhouse Oro Valley is definitely an happening place for everyone. The performance begins before the curtain goes up, so come early and enjoy the entertainment. Upon entering the playhouse, you will be welcomed by gorgeous ladies and dapper gents. They will link their arms with each guest and talk with them as they escort each person to their seat.
Beverages and free popcorn help encourage early arrivals and audience participation throughout the show.
A Variety Show
Performances at the Great American Playhouse Oro Valley include musical parodies of classic movies, TV shows, and Broadway hits, with a melodramatic twist! Each show also features a high-energy variety show after the final act. Its called 'The Olio'. It provides the Great American Playhouse audience a second show with more vocal singing, dancing and humor. It's two shows in one! What a deal!
From the moment you pass over the threshold of the theatre, you retreat to a place with no concerns of everyday life. While waiting for the first act, you will be treated to an amazing display of piano fireworks and sing-along.
Don't Be Bashful at Great American Playhouse Oro Valley
Leave your inhibitions in your car! When the show starts, be prepared to boo and hiss the dastardly villains who rightly deserve our contempt. Cheer for the wholesome heroes and angelic heroines. For they genuinely deserve our praise. The truly amazing Great American Playhouse actors adore audience participation. So it is not unthinkable that, you'll be lead on stage to play a role!
And between acts, you will sing along and tap your feet to the music of 'The Olio' performers who make certain that nobody gets bored.
Order Food
A wide array of delightful food selections are available and can be ordered right at your table. The selection features pizza, cheese crisps, sausage and meatball specialty sandwiches, ice cream treats, beer, wine and soft drinks.
Directions And Map
The Great American Playhouse Oro Valley is located in the Walgreen Shopping Center at
13005 N Oracle Rd.
Suite 110
Tucson, AZ 85739
Reservations can be made by calling 520 512 5145
Directions from Tucson
Go North on Oracle Road, turn left on Rancho Vistoso Blvd. Turn Right into the Walgreens Shopping Center. MAP
Now let the fun begin.
And if you are considering moving to Tucson AZ or Oro Valley, we can help!
[RegOnSite]
[Q1]